Iride Inglewood
is just for you.
Now, getting to work at LAX is so simple. Rides now available.
Now Available:
Iride Inglewood
If you live in Inglewood or Lennox, getting to work at LAX is much easier with Iride—a new ride-to-work transportation service powered by the City of Inglewood.
Iride operates 7 days a week, with A.M. and P.M. service hours. Iride drivers will complete all rides within the following service hours: 
A.M. service hours from 4:00 A.M. – 8:00 A.M.
P.M. service hours from 12:45 P.M. – 4:45 P.M. 
Ready to ride? Click the "Sign Up Now" button and fill out the form to get access to the Iride mobile app.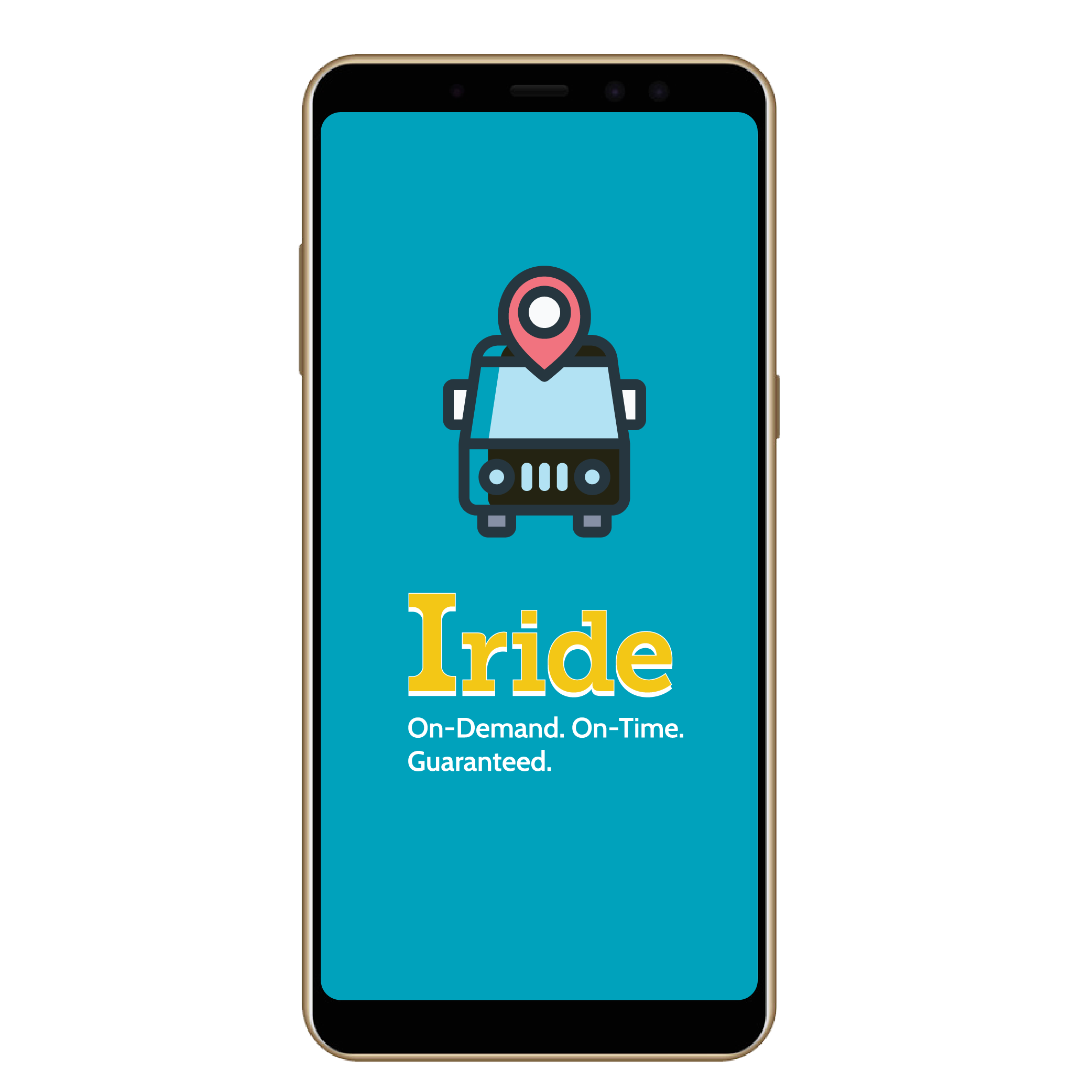 Right when you need it, Iride works.
Now you can book shared rides to and from work at LAX via the Iride Inglewood mobile app.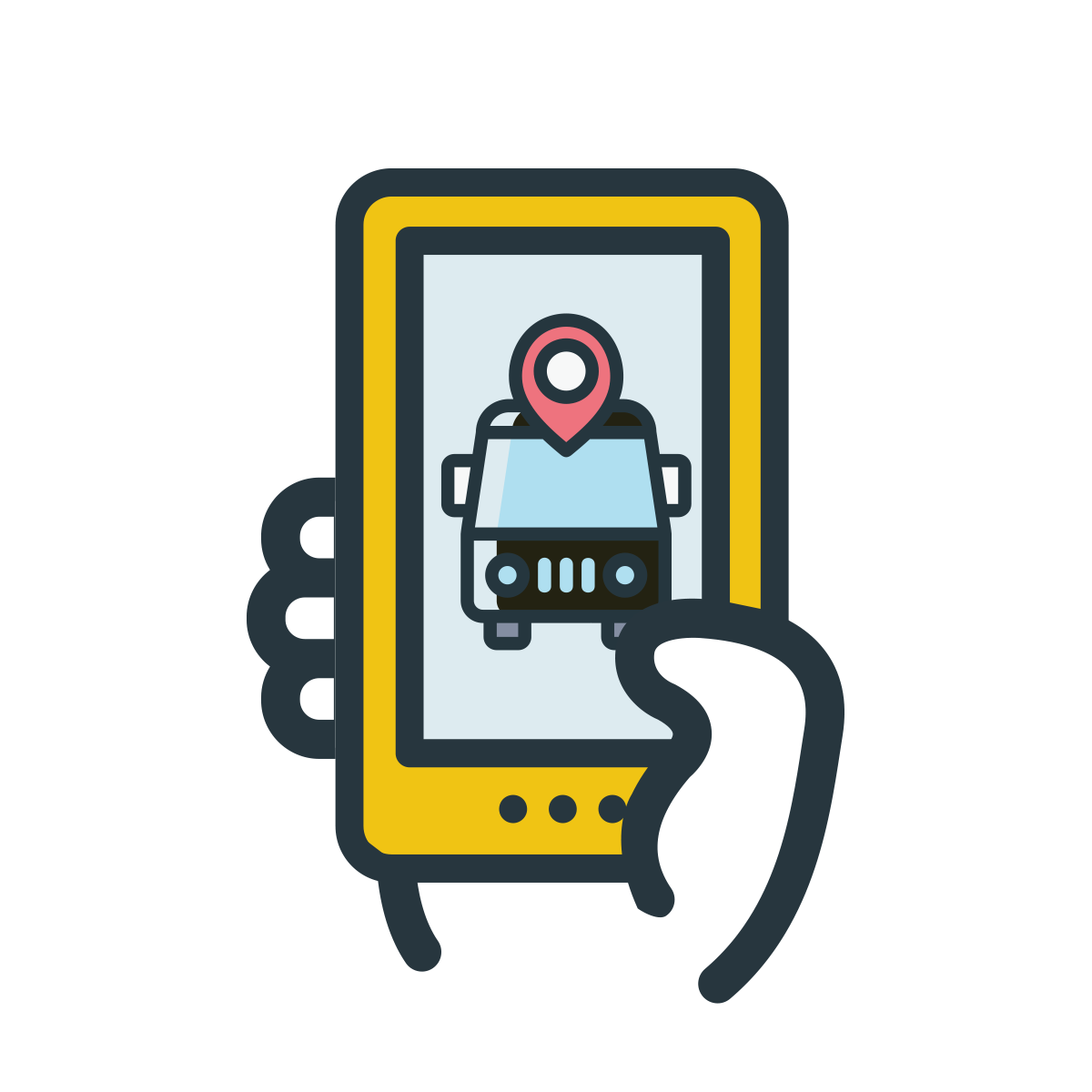 STEP 1:
Request a ride from your home via the Iride app.
STEP 2:
An Iride van will meet you at a pick-up location near your home. Check the Iride Inglewood app for your pick-up time and location.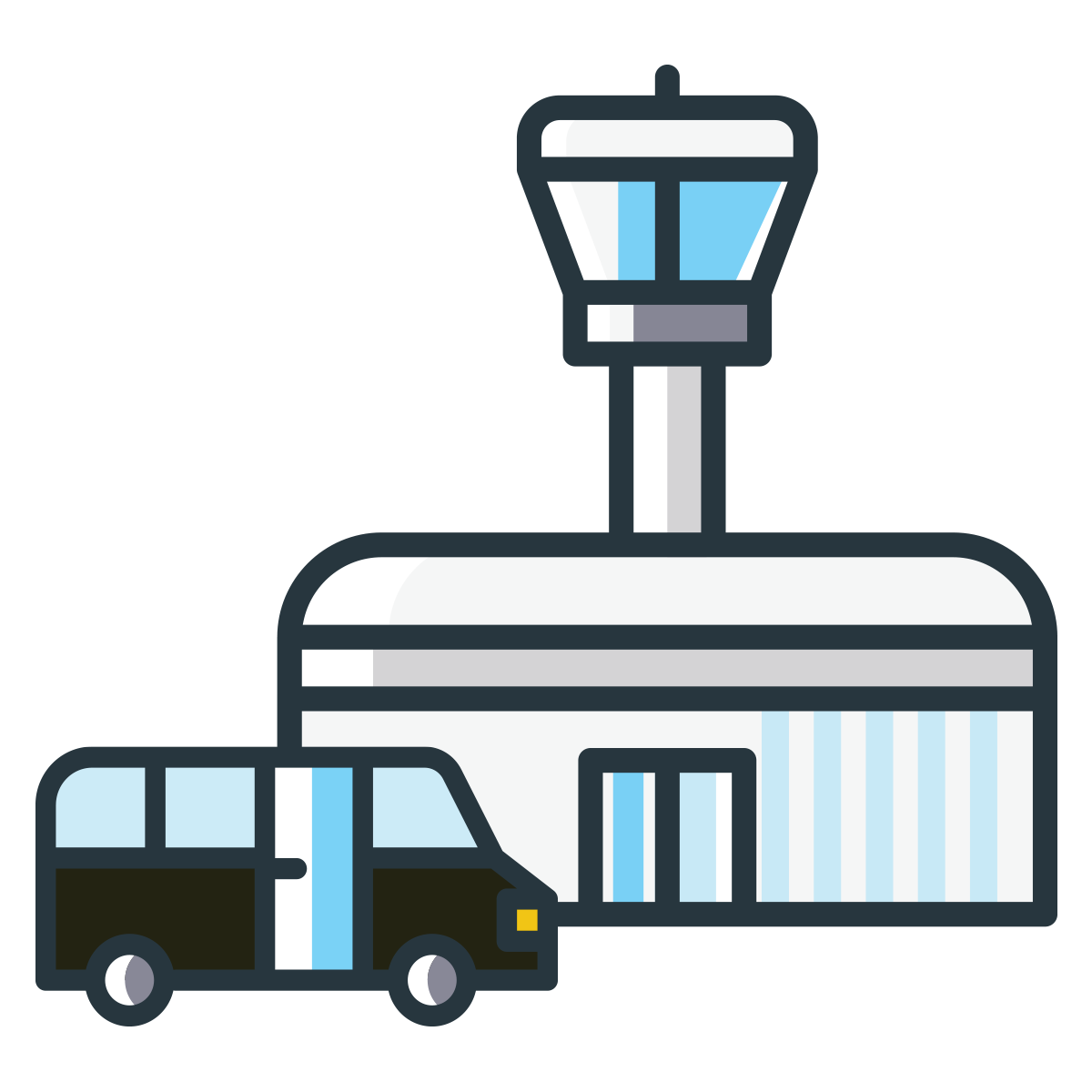 STEP 3:
Enjoy a short, comfortable ride and on-time arrival directly to your LAX terminal.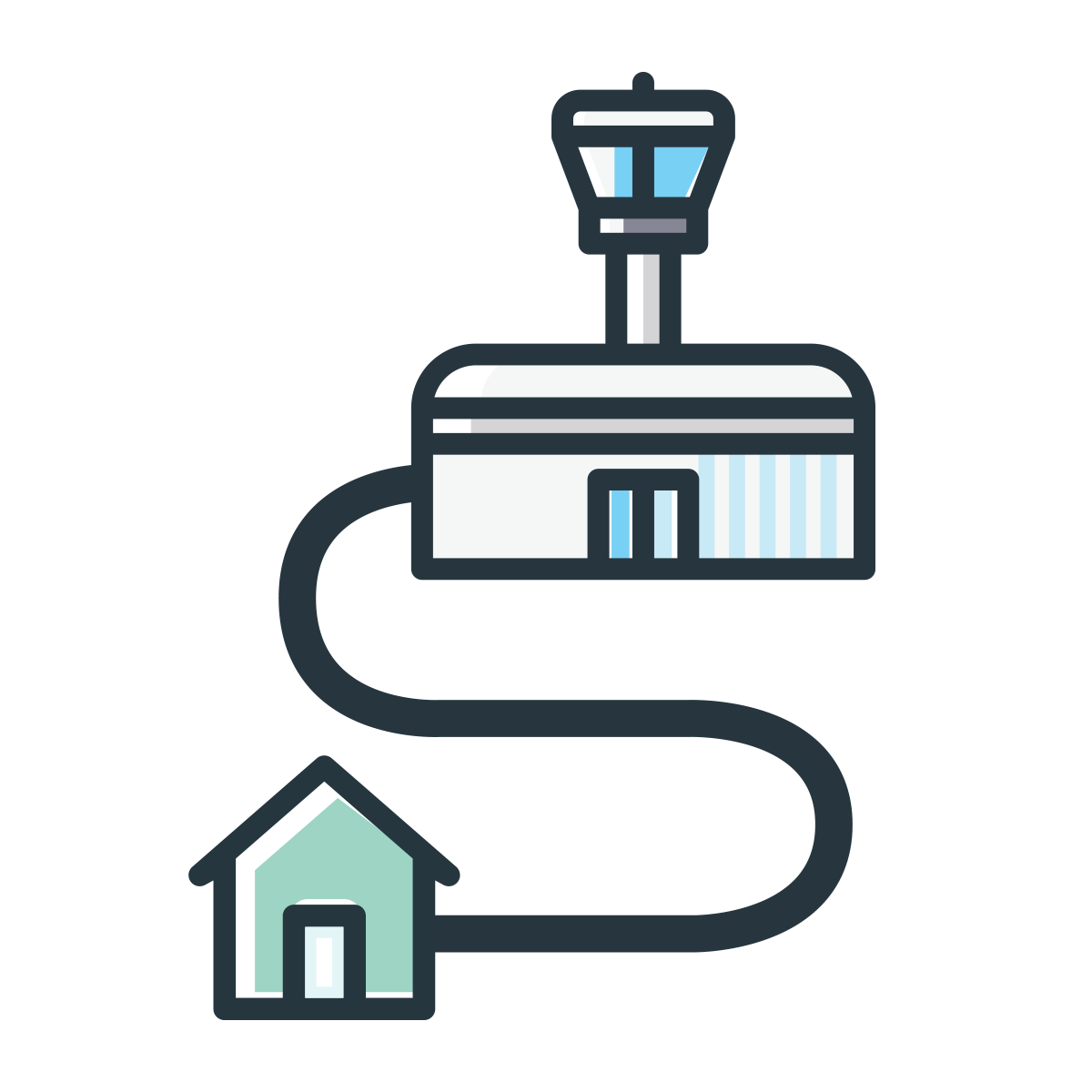 STEP 4:
Ready to go home? Open the app and book your ride back home.
This one's on us.
The cost of each trip you book during Iride's pilot program is completely covered by the City of Inglewood in partnership with LAWA.
To make sure you can take advantage of this free benefit, you'll need to show your LAX employee badge when you board the Iride vehicle.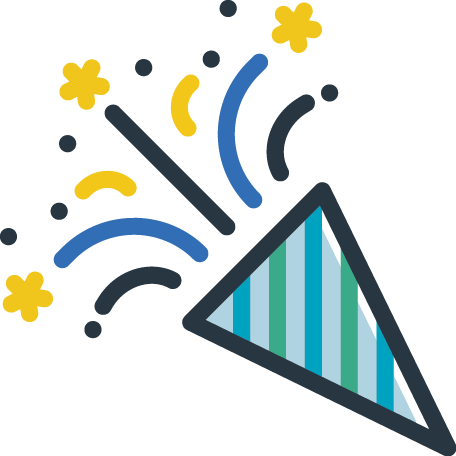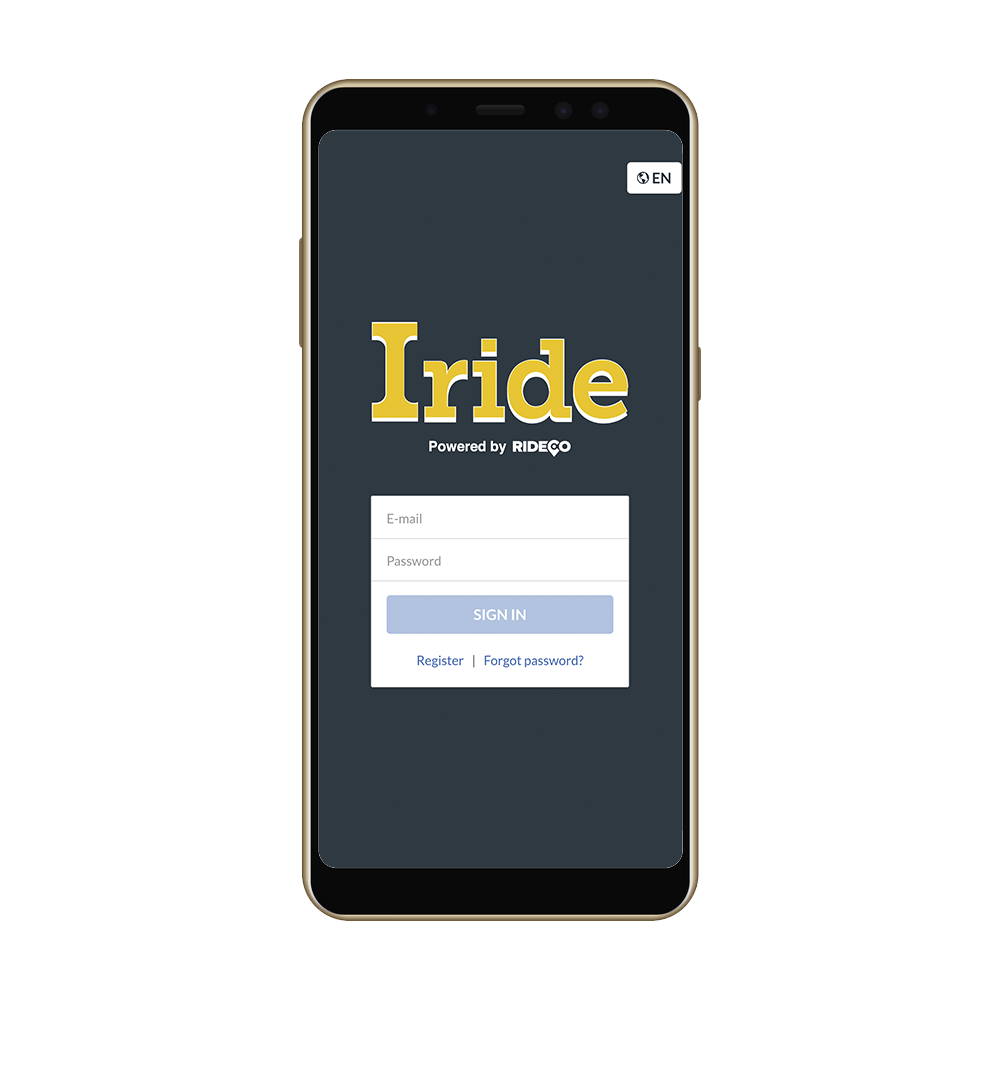 STEP 1:
Open the Iride Inglewood app and register your account.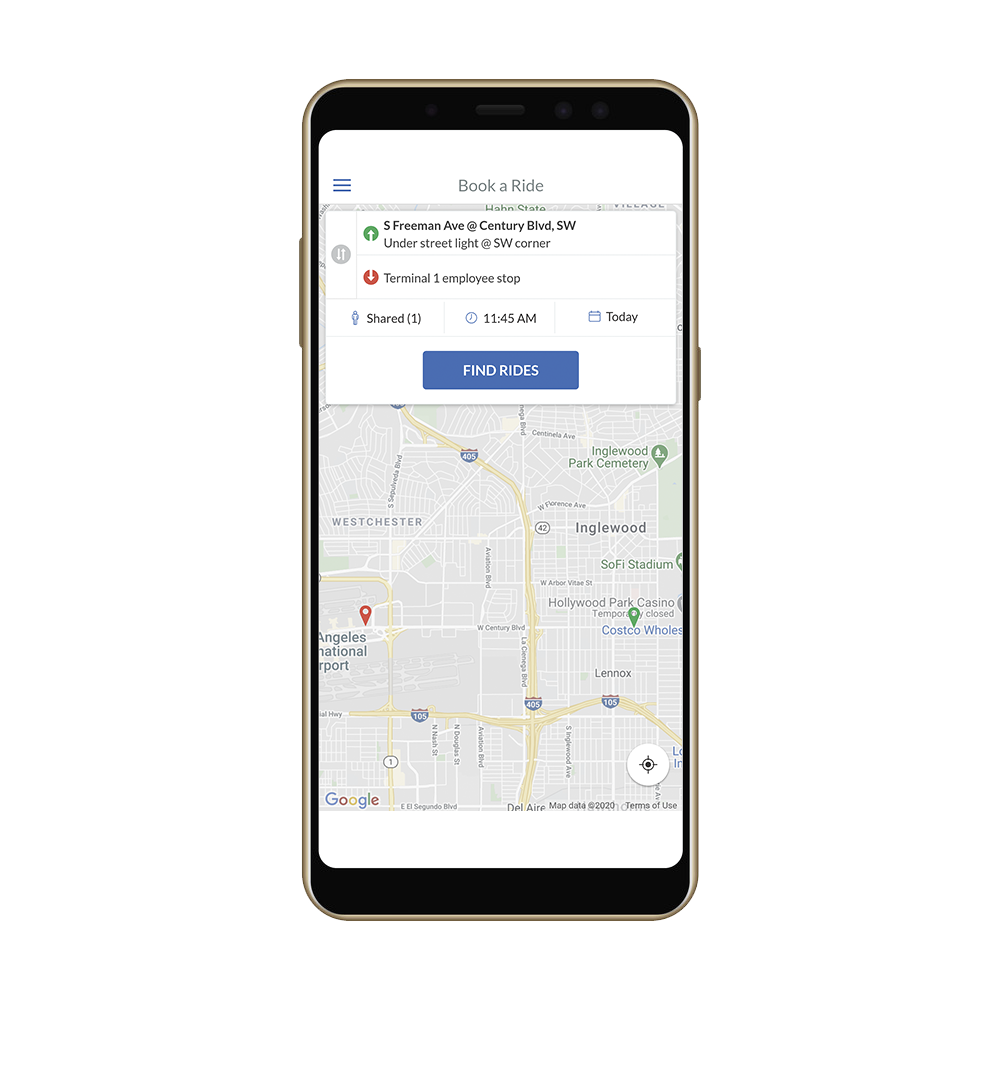 STEP 2:
Book your ride in advance or on the same day to get to work at LAX.
STEP 3:
Review the details of the available rides and pick your preferred option.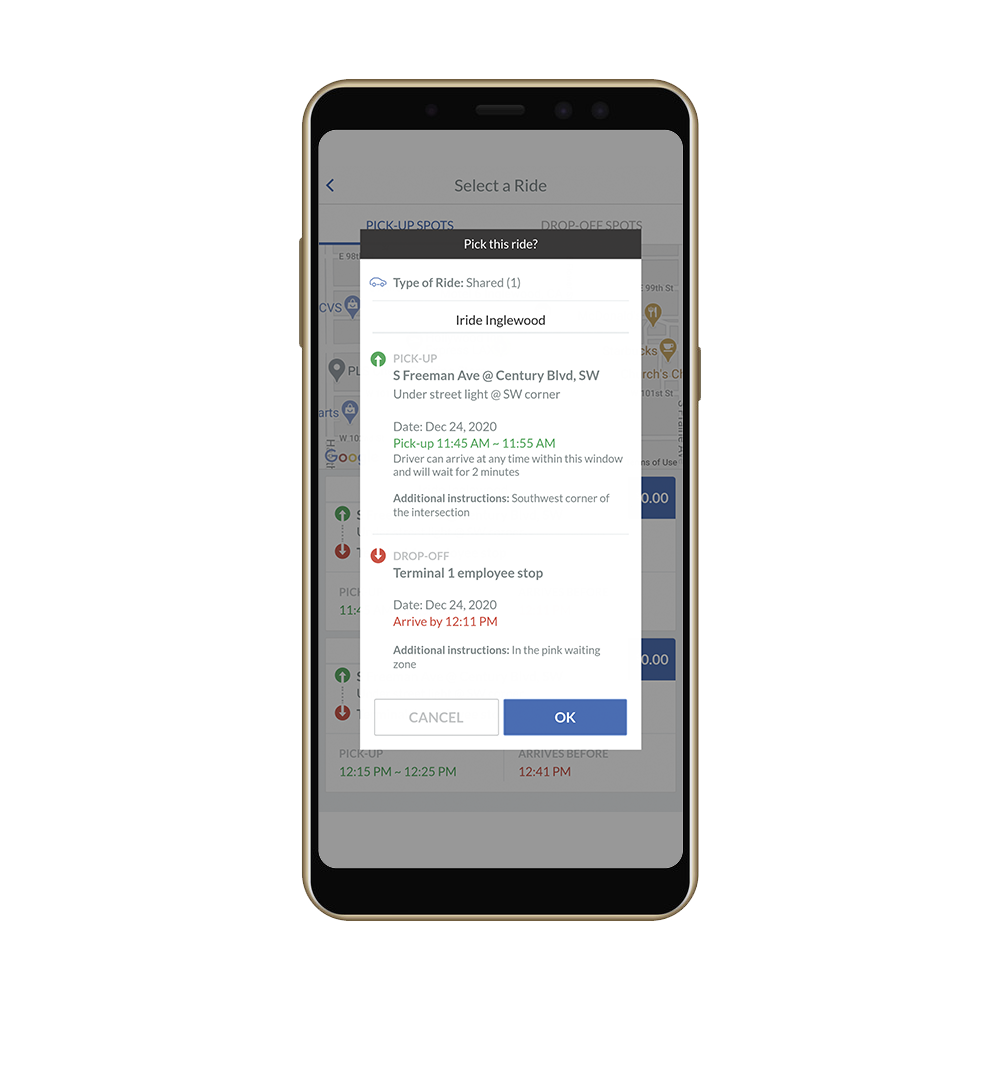 STEP 4:
Confirm your pick-up and drop-off locations.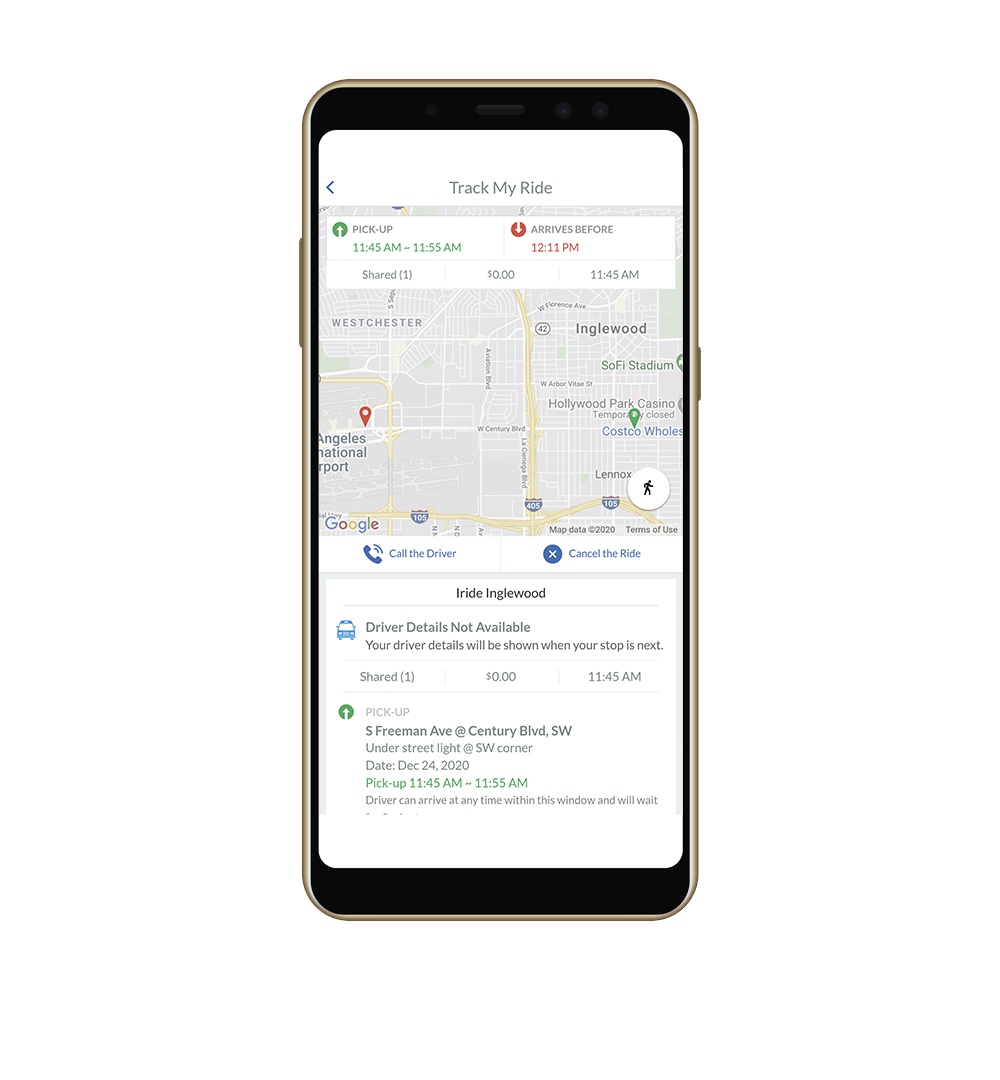 STEP 5:
Meet your ride at the pick-up time and location.
We'll send you a link to download the mobile app so you can start booking your rides to work. Fill out the form below to get started.
We're taking great care to make sure you're taken care of as you ride Iride.
Ensure the safety of yourself and others by following these COVID-19 safety guidelines:

Maintain a safe distance from others.
Refrain from unnecessary conversation.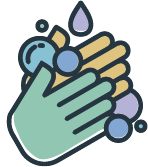 Wash your hands before and after your ride.